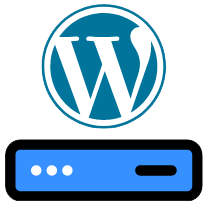 WordPress
Our WordPress Hosting provides automatic setup, backups and software updates paired with 24/7, award-winning support. Get started in just a few clicks.
Managed WordPress Features

Automatic WordPress core software and security updates
SFTP access (Deluxe, Ultimate, and Ecommerce plans)

Latest version of PHP 7


For beginners: Pre-built sites and drag & drop page editor

One-click migration tool

Need Assistance?
Reach out to one of our helpful team members today! 24/7
(480) 624-2500
(904) 384-7900